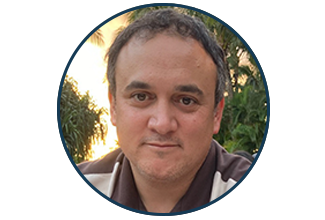 Kristoffel van de Burgt
Director
---
Kristoffel began his career in social services in 1997 when he worked a part-time position for a New Jersey-based non-profit organization as a Direct Support Specialist in a group home for people with developmental disabilities. When he moved to California in 2000, he was amazed to see truly person-centered services being provided to individuals in the community through Supported Living Services. During this time, he was a Live-In Companion, sharing a home with an individual with a developmental disability in El Cajon, California for three years.
Kristoffel served 22 years in multiple roles for a San Diego Supported Living organization; serving as Support Facilitator, IHSS provider, Community Living Coordinator, Associate Director, and finally Director. As Director from 2015 to 2022, he was responsible for developing and implementing the strategic vision of the organization while continuing to directly coordinate services for people with developmental disabilities.
Kristoffel was employed for two years as an Accounting Associate with a local San Diego accounting firm where he expanded his business and financial management skills. In 2012-2013, he was Project Director of a transition focused person-driven planning grant project, known as "Take Charge!"
Kristoffel received his Masters Degree in Accounting from San Diego State University and his Bachelors Degree in History from Rutgers University. He is the current acting Chair of the San Diego Supported Living Vendor Coalition and Treasurer of the California Community Living Network.

Phone: 619-723-6797
Email: kris@networx-sls.com